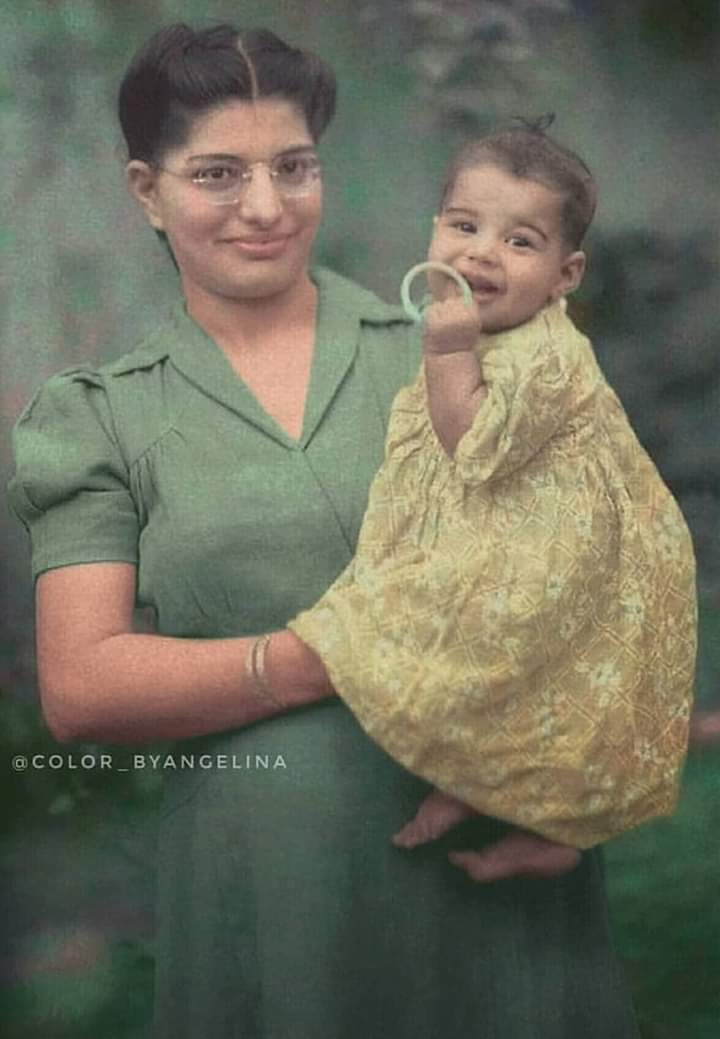 Farrokh Bulsara (Freddie Mercury) with mother Jer bulsara
Freddie Mercury was born Farrokh Bulsara to British Indian parents on the island of Zanzibar. He was known as 'Fred' rather than Farrokh even before the family came to London, and signed himself as Fred Bulsara on letters until 1970, when he changed his name to Mercury.
After attending a British public school in India he returned to Zanzibar but with forced to flee to London with his family in 1964 when the island's violent revolution broke out. The Bulsara family moved into 22, Gladstone Avenue in November of that year, and Mercury lived there on-and-off until about 1970. He crashed at various London flats between 1966 and 1969 while he studied for a Diploma in Graphic Art and Design at Ealing College and took various jobs to support himself, including washing dishes in the kitchens of Heathrow Airport, just a Stone's throw from Gladstone Avenue.
Mercury's mother Jer Bulsara, recalls her son writing music during this time
He used to write all his music before going to college, put it under the pillow and (tell) me not to remove any of the bits from underneath.
It was at Ealing College that he was introduced to the band Smile, whose members included Brian May on guitar and Roger Taylor on drums. At the unveiling of Mercury's plaque, May, who also grew up in Feltham and Father worked at Feltham's MOD site, recalled visiting Freddie at number 22.
He had a Dansette record player and I distinctly remember him putting a Jimi Hendrix record on. He said 'Listen to this, this is what we have to do'. and I said to him. 'Well, can you sing?'.
When Smile split up in 1969, Queen was born.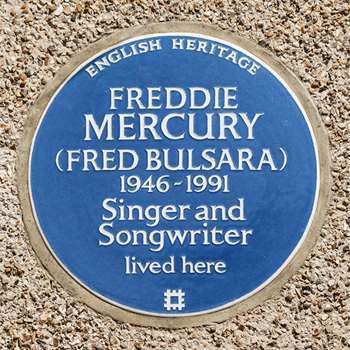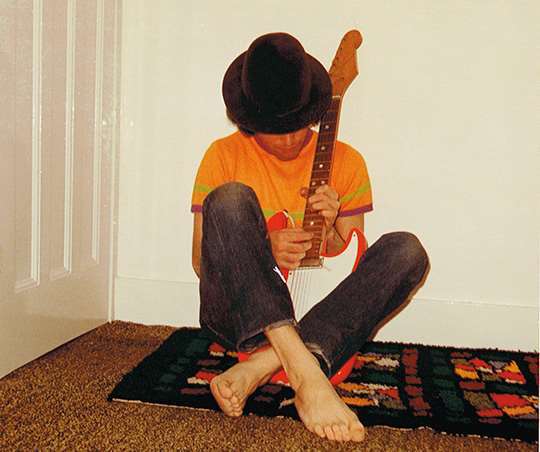 22, Gladstone Avenue, Feltham, Middlesex TW14 9LL, 'Blue Plaque' unveiled by Brian May and Kashmira Cooke in 2016 and photo by friend of Freddie Mercury in bedroom of family home in 1968