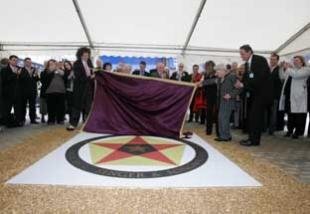 Unveling of Freddie Mercury Memorial on 24th November 2009
'Mercury' tribute band were very honored to be asked by Freddie Mercury's family to perform live at the official unveling of the UK's first permanent memorial to the life and work of Freddie Mercury at Feltham.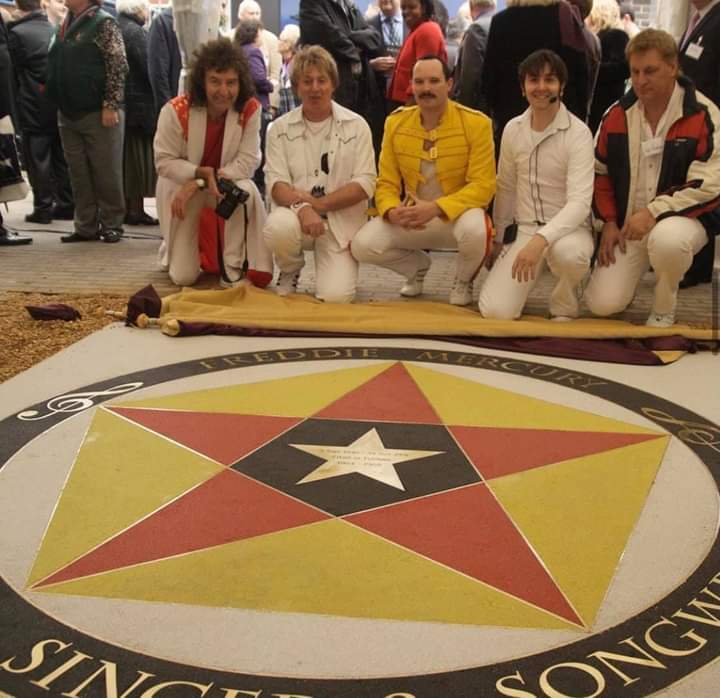 'MERCURY' tribute band
Unfortunately due to unforseen circumstance the original memorial was taken up and replaced by a smaller memorial located on the pathway opposite the High Street. The community of Feltham wanted to correct this wrong not only for its residents but for the Bulsara family. So through a campaign by a local resident (Angela Parton now Chair of Friends of Feltham Green), a community group 'Friends of Feltham Green' and supported by Hounslow Council/Greenspace360, we can resolve the issue.
The Memorial has now been extended thanks to Gavigan Paving Ltd donating the granite stone and carrying out the construction. in additon a Memorial Garden has been included. this is Not only for residents to enjoy but also for fans visiting London to pay tribute. Most importantly however the new memorial serves as a more fitting tribute to such a famous and beloved Feltham resident.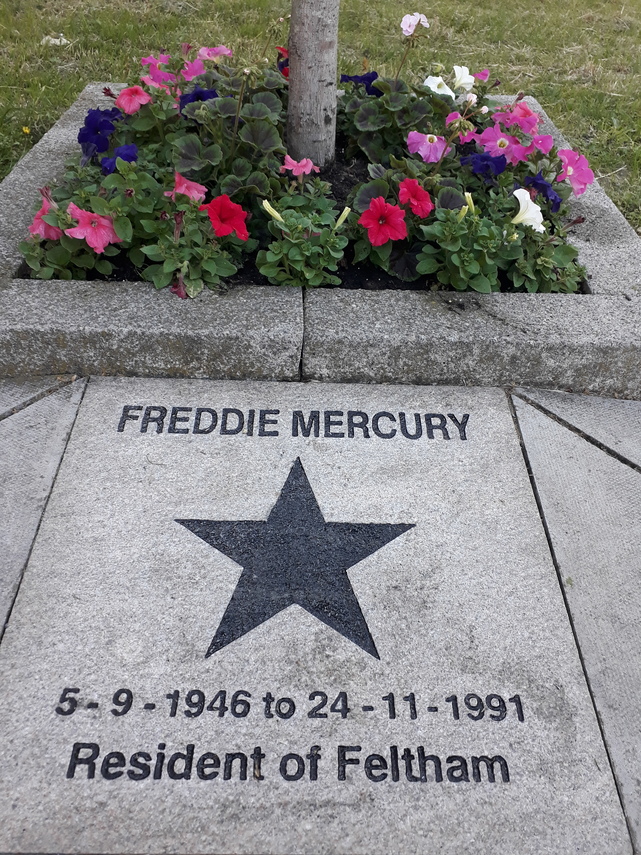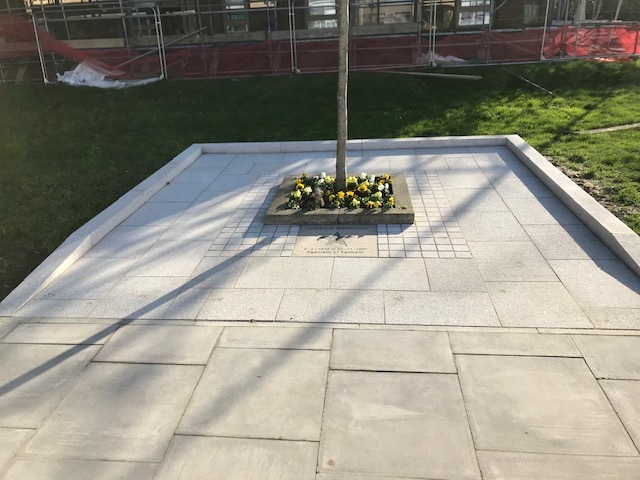 THE DREAM'S AND ASPIRATIONS FOR A FREDDIE MERCURY STATUE OR BUST BY FANS UK AND WORLD WIDE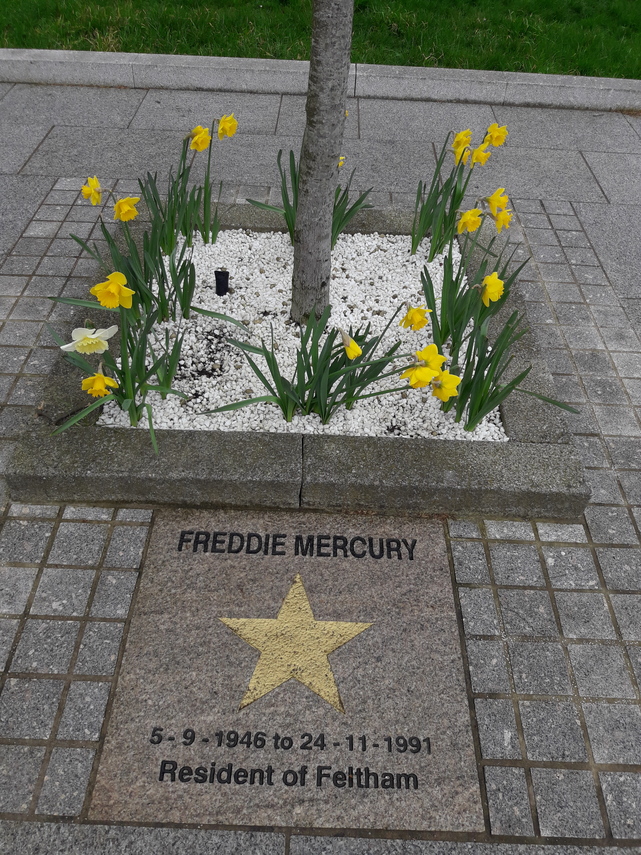 Pictured above from left to right. Jacky Smith (Official International Queen Fan Club Website Link htp:/t/www.queenworld.com/ ), Kashmira Cooke-Bulsara (Freddie's sister), Angela Parton (Chair - Friends of Feltham Green), Natalie Grinter, Michele Cryer, Julie Dobbs, Amanda Collins, Mazzie Brooks, Shani Collins
A small group of very beloved fans of Freddie Mercury from all corners of UK (Pictured above) came together and co-ordinated a campaing/petition for a statue in London.
Facebook page link

https://www.facebook.com/groups/1442686452599076/
When they saw that Friends of Feltham Green was creating a memorial garden they joined forces along with hundreds of other fans around the world to have a statue/bust of Freddie within the garden. Feltham was flagged up to be that magical place.
Friends of Feltham Green Facebook link
https://www.facebook.com/felthamgreen/?modal=admin_todo_tour